"That Dirty Old Man" sung by Domina from "A Funny Thing Happened On The Way To The Forum." Music and Lyrics by Stephen Sondheim.
One of my favorite musicals! No one blends the music and lyrics together better than Stephen Sondheim. He gives you the gift of making "That Dirty Old Man" a show stopper. In this song, Domina is telling her slave Hysterium that even though she knows her husband Senex is "stepping out on her," she still loves her "dirty old man divine." Domina is a role that is just fun and a joy to sing every night.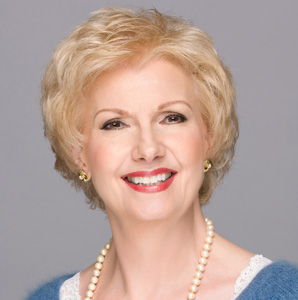 Being passionate about the human voice and in love with theatre, I have always been fascinated by The Voice and the mechanics of Singing. How do professional performers sing the way they do on stage with such power? How can they have the ability to bring joy and heartbreak through their voice to their audience? How do performers sing the way they do? Finding the answers for this set me on a path of a lifelong discovery and study of the science of Vocal Pedagogy. My own vocal study with such technically renowned teachers and singers as Margaret Harshaw and Giulietta Simionato gave me the vocal technique that I teach and sing with today.
In my life as a professional singer, I have sung on the stages of the Metropolitan Opera, New York City Opera and with major opera houses in Italy, Germany, Austria and Switzerland. I moved to San Diego, California to take care of my ailing mother and opened my private Voice Studio. I was invited to sing with Lyric Opera San Diego as well as the San Diego Master Chorale, La Jolla Symphony and Chorus and Regional Theatres. Today, my interest is performing the wonderful character roles in Musical Theatre, Opera and Gilbert and Sullivan. Roles such as The Old Lady in "Candide," Prince Orlofsky in "Die Fledermaus," Ruth in "The Pirates of Penzance," Katisha in "The Mikado," The Duchess of Plaza-Toro in "The Gondoliers," Margaret in "Light in the Piazza," Domina in "A Funny Thing Happened On The Way To The Forum," the Mother Abbess in "The Sound of Music," Mame in "Mame," Nettie Fowler in "Carousel," Desiree in "A Little Night Music," The Witch in "Into the Woods," and Lalume in "Kismet."
View video clips from several of Ms. Ruggiero's past performances that will delight you as it did the audiences all over the world.

Captured by some of the most talented photographers, you'll want to download these incredible pictures of Ms. Ruggiero to enjoy.

Broadway, National Tours, Opera Companies, Regional Equity Theatres and Southern California's finest and most respected performers study under the watchful eye and ear of Ms. Ruggiero. Learn more about the studio experience.
Don't take our word for it. Read the reviews and testimonials from respected sources regarding Ms. Ruggiero, her performances and her tutelage.